Thorough Patent Infringement Evidence Searches
Uncover Infringement, Secure Your Case
Success in patent litigation hinges on thorough preparation. For attorneys navigating the complexities of patent infringement cases, gathering concrete evidence of use is paramount. It's not just about searching; it's about ensuring your client's intellectual property is protected. Maxinov's Evidence of Use / Infringement Search service equips you with the evidence you need to build a strong case. We are your partners in this mission, aligning our expertise with your legal objectives.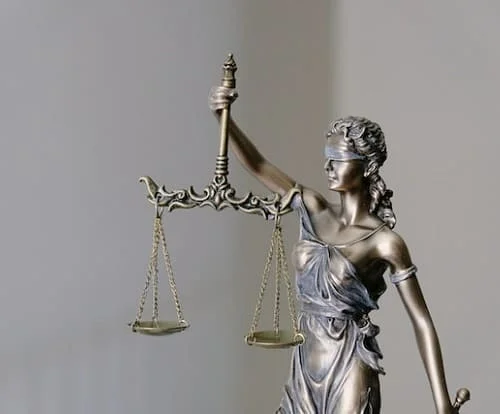 Why Maxinov for Evidence of Use Searches?
Benefits of Our Comprehensive Evidence of Use Searches
Evidence of Use Search Project Process Diagram
1. Project Initiation
Submit a request for evidence of use assistance. Provide the patent details in question.
2. Project Accepted Within 24 Hours
Maxinov promptly reviews your request and communicates acceptance within 24 hours.
3. Project Kickoff Meeting
Schedule and conduct a kickoff call to define objectives and expectations. Gain a comprehensive understanding of the infringement allegations.
4. Initial Assessment
Delve deeper into the patent in question. Begin assembling the necessary resources for the search.
5. Data Collection
Gather patent-related documents, including file wrappers, prosecution history, citation documents, and more. Collect additional relevant materials, as needed, from your side.
6. Preliminary Analysis
Review the patent claims and specifications. Identify potential areas of infringement and reasons for infringement claims.
7. Evidence of Use Search
Conduct an exhaustive search to uncover evidence of patent infringement. Utilize diverse resources for a comprehensive search.
8. Analysis of Evidence
Review and analyze the identified evidence of use. Determine its relevance in the infringement case. Provide regular updates throughout the process.
9. Interim Report Submission
Summarize the findings from the evidence search. Highlight potential evidence of infringement. Share interim findings with you, seeking feedback and identifying areas requiring deeper exploration.
10. In-depth Analysis & Final Report Preparation
Based on feedback, conduct a focused analysis of identified evidence. Finalize the report, including details, explanations, and expert insights.
11. Final Report Delivery
Provide a comprehensive evidence of use report. Present the evidence, in-depth analysis, and recommendations.
12. Ongoing Collaboration
Continue to support your future patent projects. Strengthen our collaboration for mutual success.
Testimonials from Legal Professionals
Maxinov's Evidence of Use Searches were a game-changer for my cases. They unearthed crucial evidence that strengthened my client's position. A true partner in patent litigation.
Maxinov's expertise in patent infringement searches is unparalleled. Their efficient and cost-effective approach gave our legal team a competitive edge.
Intellectual Property Counsel
Maxinov's team consistently delivered solid evidence of patent infringement, saving us valuable time and ensuring client satisfaction. A reliable ally in our legal battles.
Senior Litigation Associate
We've trusted Maxinov for over a decade. Their evidence of use searches have been instrumental in our patent infringement cases. The results are consistently impressive.
Managing Partner, IP Law Firm
Ready to Begin Your Evidence of Use Search Project?
Frequently Asked Questions
An Evidence of Use search is conducted to identify and document instances of patent infringement, providing critical evidence in patent litigation.
Maxinov combines 15 years of experience, expert analysts, AI technology, and access to extensive databases to offer a comprehensive, cost-effective, and efficient solution for evidence of use searches.
The search encompasses a wide range of materials, including product documentation, patents, legal cases, and public records, among others.
The duration can vary based on the complexity of the case, but we strive to provide timely results and offer estimated timelines during project initiation.
Yes, we have experience in handling both domestic and international patent infringement searches.
Our pricing is competitive and tailored to your specific needs. Please contact us for a personalized quote.
We provide regular updates at key milestones throughout the search process, ensuring transparency and collaboration.
Absolutely. We welcome feedback and can refine the search based on your input to address specific areas of interest.
Our findings are presented in a format that is admissible in court, including expert analysis and documented evidence.
We are committed to a continued partnership and offer support for future projects, as well as assistance with any additional questions or requirements you may have.
Other prior art search services that may be of interest to you
Navigate the patent landscape with confidence. Our FTO services help you identify potential patent barriers in your target markets, minimizing risks and enabling smoother product launches.
Validity / Invalidity / Opposition Search
Patent invalidity or patent validity searches are conducted to either validate enforceability of claims of a patent or to invalidate one or more claims of some other patent (mostly of a competitor). It is the first step taken by a company facing a patent infringement lawsuit.
Patent Landscape Analysis
Gain a panoramic view of the existing patent environment related to your domain. Our exhaustive research paints a clear picture of current trends, key players, and potential opportunities.
Identify gaps and untapped potential in the patent domain. With our whitespace analysis, we spotlight areas of opportunity, enabling you to innovate strategically and stay ahead of the competition.
Dive deep into the novelty and inventive steps of your innovation. We provide thorough analyses to gauge the patentability of ideas, ensuring you're on solid ground before proceeding.